Starting a martial arts training centre is a fulfilling endeavour, one that allows you to teach your own style of martial arts training to students. Maybe you've been involved in combat sports for a while and would love to impart some of the wisdom you've picked up throughout your career to a new generation.
There are over 400 martial arts clubs spread throughout Ireland which are tailored to the needs of many groups, including pro athletes, amateur fitness enthusiasts, and youth athletes. With such a wide variety of different clientele, you have an opportunity to differentiate yourself from other martial arts training centres by offering a unique service to those in your area.
In this article, we will discuss:
Primary considerations when opening a training centre
Choosing the right location
Outfitting your gym with the best martial arts mat
Tips to create a bespoke gym layout
Some essential training geared to purchase
How to create a unique and distinct brand image
Primary considerations when setting up a martial arts school
It's always hard to start something from scratch, even more so when you're starting a business. Whether you choose to train clients part time or choose to rent space to open a martial arts studio, there are some important things to think through before you start out. Here are some important things to keep in mind before you start a martial arts business:
Are you located near any residential areas?
Who is your primary target audience?
How can you scale your business when you continue to grow?
Let's examine some of those topics a little more below.
Location, location, location: Finding the right spot for your business
The most successful martial arts schools start their business in an area where they'll be able to attract a larger clientele. For example, you may not want to start a martial arts facility in a rural country-side town, with a sparse amount of athletes who you could train.
Instead, you may choose to find a spot near residential areas, where you can attract a lot of athletes. You want to set yourself up for success by finding the perfect spot where you have growth potential. In addition, choosing residential areas will allow you to market your training centre as a fitness studio, attracting more clientele that may look for a less intense fitness experience.
There never is a truly perfect location, but you can find something that fits your needs pretty easily at your point in your martial arts training career. You may head to a few rental locations but realise that the rent costs are too high. Instead, you may choose to hire out space in an existing training centre just to get started.
Primary target audience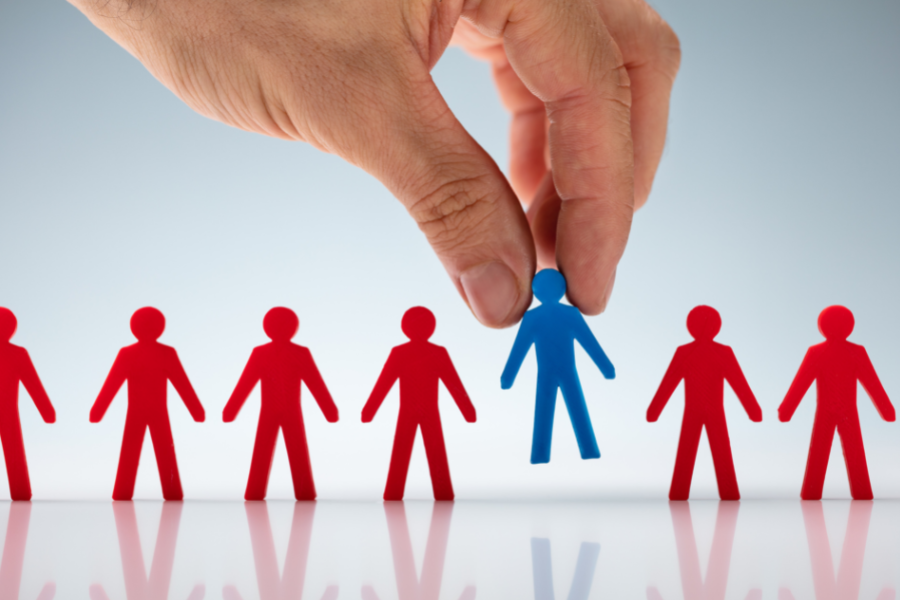 When you start a business, it's a good idea to discover your ideal client, the person who you'd like to train and will most benefit from your training sessions. Finding an intended audience for your training style will allow you to focus your efforts, as knowing your ideal client can help you as you market your business through print marketing, set up your website, and use social media platforms.
Here are some tips for creating target customers for your martial arts club:
If you've been involved with training clients in the past, which types of clients do you gravitate to? Which ones learn the most from your training and which ones do you feel excelled in your style of training?
Consider your target customers' goals for training, making a detailed list of their habits and skills. For example, if you're interested in training children, you may notice that they are completely new to martial arts. Their goal would be both to gain an understanding of the fundamentals, whilst some would also like to develop their skills to become competitive in amateur competitions.
Come up with unique ways to reach your ideal clients within your community. For example, let's pick up that same idea of training kids and youth. Let's say you're setting up a karate training centre. You may wish to offer student discounts or other incentives to get young people into your training centre. You may even supply transportation from local schools.
What does growth look like for your business and for you?
As you continue to gain clients, you'll notice that your classes are becoming more full. These are called growing pains, and they may be the major factor in helping you reassess your business plan. Most successful businesses reach a point where they are forced to consider hiring for some extra help. This may include hiring coaches and trainers to help you, whilst also looking for someone to staff the front desk.
Brainstorm where you'd like to see your business go in the next 5 years. You may be starting out as a self-employed martial arts trainer, but you want to become a business owner with your own studio. What are some strategies that you can do to get to where you want to be? How can you grow your client list?
There is a great article for you over on the British Martial Arts Mats website, our sister site, which can give you tips on different types of business models for martial arts trainers. Check it out, as you can gain a lot of information about how to create a scalable business.
Settling on a pricing model
Another major thing to think about when you are starting a martial arts training centre involves deciding on a pricing model or the services that you're offering. You may wish to offer a monthly membership to your students. In this pricing model, an athlete who attends your gym could choose to take as many courses as they like in a month, like both martial arts training courses and fitness courses at the same time.
You could also offer a onetime payment model, where students can pay per course or even pay an annual membership fee. This pricing model may be difficult to set up, as there is less of a commitment from your clients, and may require a more substantial sum upfront.
Reach out to organisations which can help you
The next thing that you'll need to do is to reach out to certain organisations which can help you, including your local government authority and martial arts associations in your area.
Reach out to the Irish Martial Arts Commission, the national governing body for martial arts in Ireland, which is supported by Sports Ireland. They represent over 400 clubs from many martial arts disciplines. They can help you find any of the information that you need to make sure that your club meets government standards. In fact, they offer several coaching programmes which can help you become certified in your field.
Below, you can find a list of other martial arts associations to contact:
You may also want to reach out to several insurance companies to find a martial arts studio insurance plan which meets the needs of your club. If you're working with people within the vulnerable sector, children and elderly, you may need specialised insurance to cover your needs. In addition, you'll need to find liability insurance to cover you in the event of an accident or injury at your club.
Also, you may wish to register your club as a legal business entity with the Irish government. This can allow you to register your own business name and set up a business number. After setting up a legal business entity, you can also look into business loans to help cover equipment costs. Successful business owners benefit from start up money, as they can start off with everything they need to effectively run their business.
Creating a bespoke training centre plan
You've looked through different locations, and you've settled on a rental property which you can picture making into your very own martial arts school. You may think that you've completed most of the work, but now you've got to get your hands dirty and figure out what you need to outfit your gym.
First, draw it out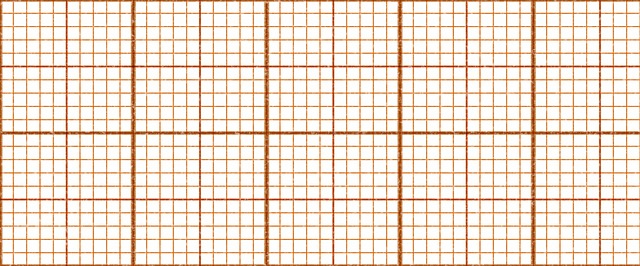 Before you purchase items, one of the best suggestions is to start with some fresh paper with grids on it. These grids allow you to create a specific ratio right on the paper, where, for example, one grid equals one metre of space.
You'll need to get accurate measurements of the layout of your training centre. Take a measuring tape down to your location, and map out the dimensions of the rooms. Here's an opportunity for you to put to use every single square centimetre of your gym, as you use coloured pencils to draw out distinct areas.
When you begin to assign specific areas to your gym, ask yourself questions like:
Will you have full-sized rings in your training centre?
Will you have a weight training section of your gym?
Are you going to have a specific station for heavy bags?
Where will you put other things like a reception area, office, or shop storage?
Is there room for change rooms? Showers? If not, will you be willing to frame out the area and hire a plumber and contractor to come in to properly create those spaces?
When you're in the planning phase, get advice from people who know a bit more about this kind of stuff than you do. Maybe reach out to other gym owners that you know, or speak with people that you've come across who know a thing or two about setting up a martial arts training centre.
Try to solicit the best advice possible, and if you have a network of coaches or gym owners, you can expect the best advice possible to create your new dojo. You may also want to include family or friends in the planning process, as they may offer brilliant advice for you.
Choosing the right martial arts mats for your training centre

After you've finish the planning phase, you may look to purchase the equipment to outfit your gym. The first piece of equipment that you should invest in is martial arts mats. Martial arts mats are the first form of personal protective equipment, and purchasing the right mats can actually prevent injuries and create a safe training space.
When you're looking to purchase mats, there are some important things to think about. Below, you can find the main things that may factor into which martial arts mats you'll purchase:
Type of mats
Thickness
Surface texture
Colour
Types of mats
Jigsaw mats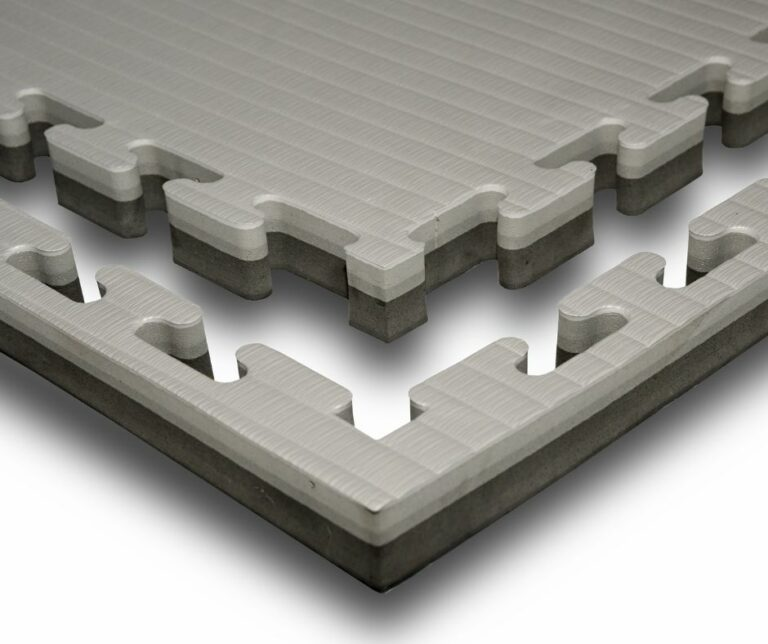 Jigsaw mats are some of the most widely used types of athletic flooring on the market. They're easy to assemble, as they have distinct connector pieces which tessellate into one another, allowing you to easily connect individual pieces to make one large mat.
Foam jigsaw mats are made from closed-cell foams, like EVA and XPE foams, and these mats offer superior cushioning ability. EVA foam is one of the most widely used type of foam for athletic flooring, as it is inexpensive and has insulating properties. It is also great to use in a martial arts training centre because it can cushion falls and prevent injuries.
If you're interested in picking up EVA foam mats, here are some popular mats that you may wish to check out:
Durable, resilient, and shock-absorbing, XPE mats are quickly becoming the gold standard in athletic training. Through the use of a technologically advanced manufacturing process, XPE mats are soft, but also resistant to the wear-an-tear of life. Boasting a unique ability to prevent moisture absorption, and being anti-microbial, these mats will quickly become the favourite mat in your gym. XPE are also odourless, unlike EVA mats.
Popular XPE Mats:
Rubber mats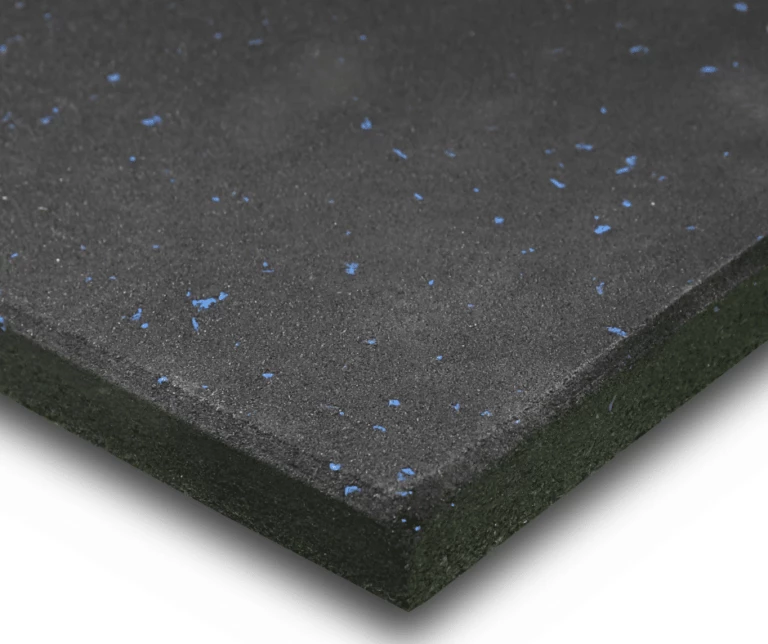 Rubber mats are durable, offering shock absorption for heavy objects. Forged in a crucible of high pressure, most rubber mats are made from recycled rubber, making them an environmentally friendly athletic mat. They're great to use in weight training centres, and are perfect to put underneath equipment, like treadmills, ellipticals, and squat racks. Rubber mats should not be used for martial arts training, as they do not cushion falls.
Judo mats
Judo mats are a marvel of modern engineering, as they are made from high-impact absorption polyurethane foam, which is wrapped in a slip resistant vinyl outer coating. These mats are also great to use for play areas for children, as they are rated to absorb impacts of critical heights over 1.5 m. These mats have a high grip, tatami surface which can prevent slips and trips.
Rollout mats
Rollout mats offer mobility and ease-of-use. Made from XPE foam, rollout mats are tough, and can minimise impacts from critical heights over 1.5 m. These mats are designed in long thin strips, which you can unroll and deploy easily. They also have unique Velcro connectors, allowing you to create one training area by putting together several mats. Once connected, rollout mats won't come apart and create gaps. They're also easy to take apart, and with the help of one other person, you can easily roll them up into cylinders to store them away.
Crash mats
Crash mats are usually made from an open-celled foam, which is full of tonnes of little pockets which can easily absorb impacts. These mats are used to minimise the force of falls by cradling an athlete that falls into it. Crash mats are usually used with new athletes organ training difficult new combinations of movements, as they add more protection for some athletes when they slip or fall.
Wall pads
Wall pads offer an added degree of safety. They're used to cover walls or pillars within a training centre which may cause injury to athletes if not properly padded. Easy to install with particleboard backs, wall pads are a straightforward solution to training spaces where you don't have at least two metres from the edge of the training surface.
Composite mats
Composite mats are like rubber mats, as they are incredibly durable and able to take the stress of immense weights. They have many uses, including factories, warehouses, and industrial areas. These mats may hold up longer than rubber mats, and are great to use underneath of training equipment like treadmills and ellipticals.
Thickness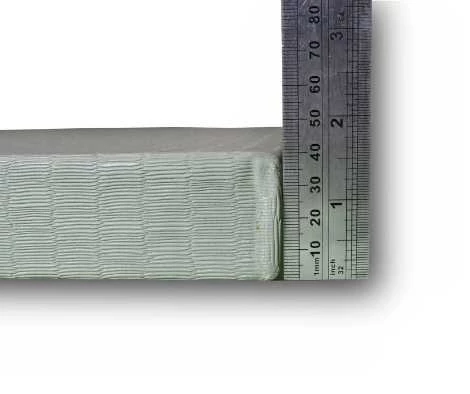 Thickness is also an important factor when purchasing martial arts mats, as, in certain cases, thicker mats can provide more cushioning ability. Martial arts mats are available in 3 different thicknesses: 20mm, 30mm, and 40mm. Most 40 mm mats offer the cushioning ability to minimise falls from critical heights over 1.5 metres.
You shouldn't confuse thickness and density even though they are similar concepts. Thickness specifically relates to how thick the mats are, whilst density deals with how much of the mat material is present in a square centimetre of space.
Related: How thick do MMA mats need to be?
Surface texture
Another consideration when purchasing mats is surface texture. There are many types of surface textures available on martial arts mats, but some mat surface textures may not be appropriate for certain types of martial arts.
The most popular type of surface texture is the tatami surface texture, which is modelled on traditional Japanese mats. They offer raised ridges which improve grip and traction, whilst also avoiding mat burn. These are great for martial arts that involve a large amount of time spent on the ground.
Another type of surface texture is the 5 line surface, which, just as the name implies, are collections of 5 lines arranged in alternating horizontal and vertical patterns. These offer the greatest traction and are great to use on stand up martial arts like karate and taekwondo.
Related: MMA mats guide
Arranging mats
When you finally decide on what mats you'd like to purchase, then you may want to consider ways to arrange the mats so that you make the most use of your training centre. For example, ask yourself if you'd like to include a full-sized competition ring within the martial arts mats that you set up.
You can make this by using alternating colours of mats, using a certain colour of mat for the combat space, and other coloured mats for the safety area and for walkways.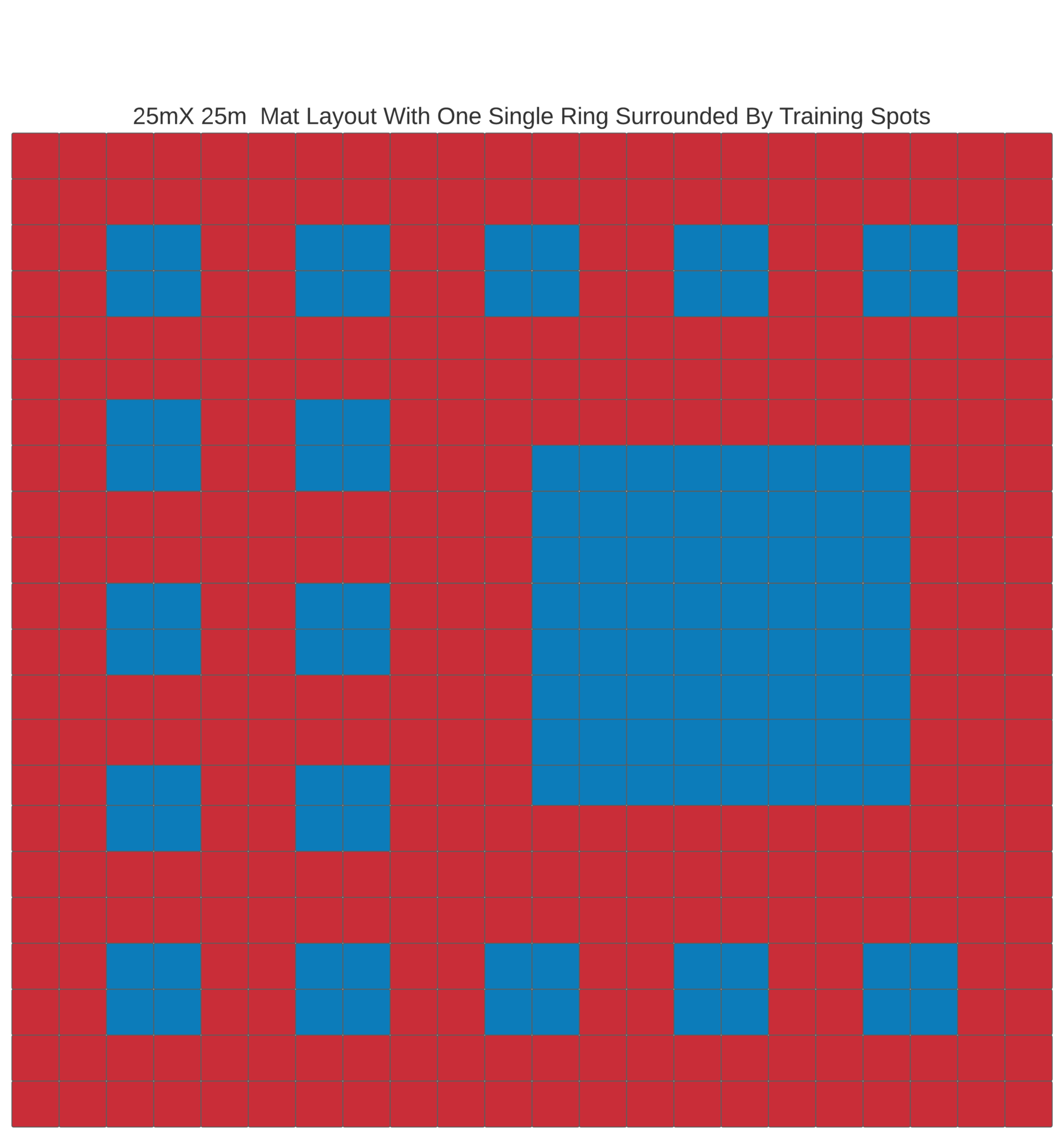 Also, if you have enough space, you may wish to include several rings within your training centre to allow for multiple sparring sessions at one time.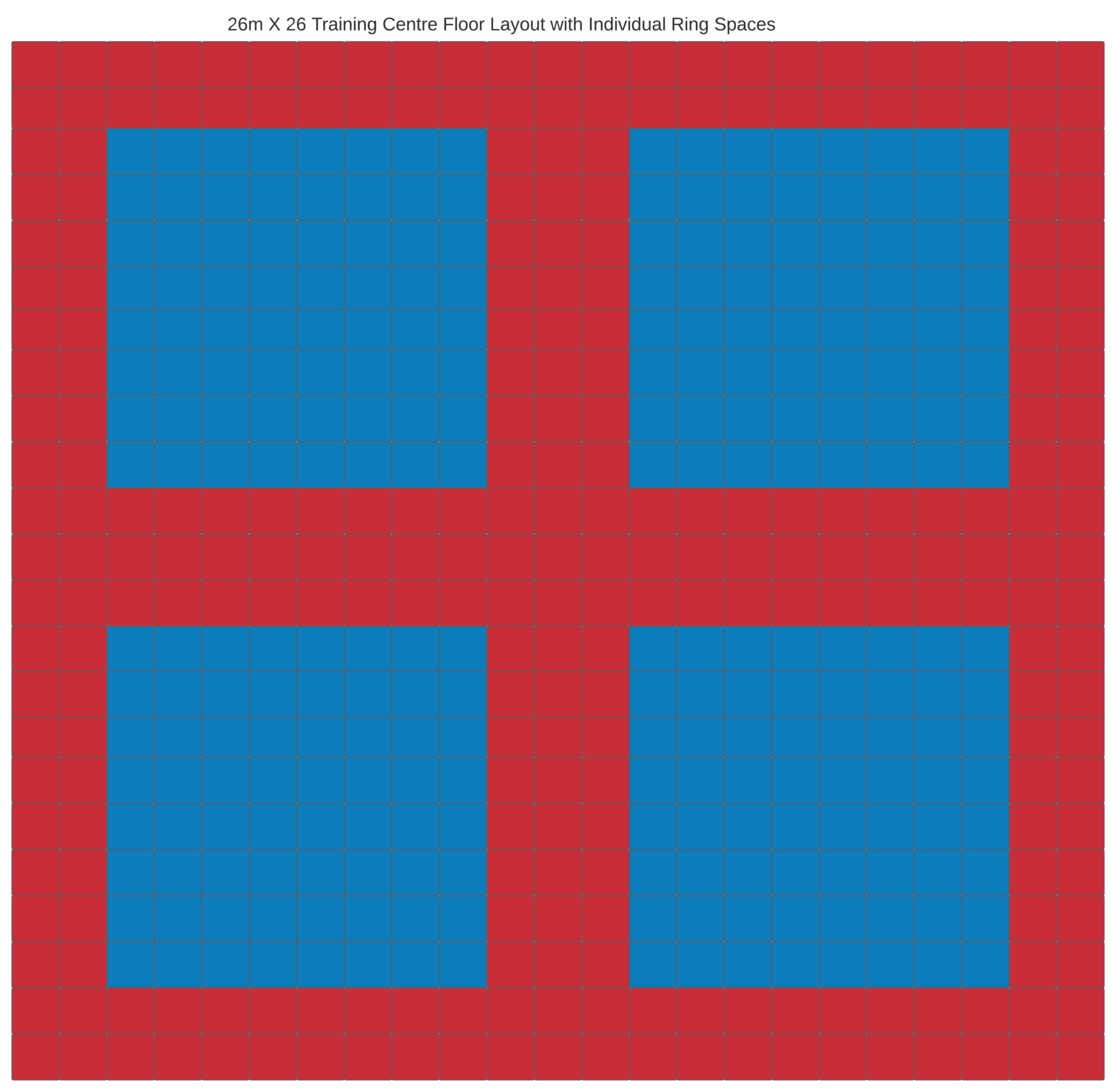 Related: Martial Arts Ring Sizes – Kickboxing, BJJ, Karate, Boxing
Martial arts equipment to purchase
Besides purchasing martial arts mats, you may wish to purchase some other martial arts training equipment, including heavy bags, strike shields, and sparring gear. This equipment can be helpful, as you can supply athletes with everything they need in a sparring session. Even if some athletes choose to purchase their own equipment, it's better to have it and use it seldom than not have it in need it. This is especially true when your athletes choose to train at a level that approach is competition levels. You may choose to purchase extra sets of sparring gear, including some kick pads, headgear, foot protectors, shin pads to add an extra level of padding.
Also, you can purchase a couple man shaped punching bags, like the freestanding man punch bag and the drop kick murphy MMA dummy. These help to simulate fighting against real opponents, by offering a realistic look and flesh-like feel.
Related: MMA Essential Training Equipment
Building your brand
All small business owners should consider their brand image and discern ways to differentiate themselves from the competition. This is especially true amongst martial arts training centres, as it's easy to be lost in the competition. Here are some tips to help you refine your brand image:
Create a distinct logo: A logo is a recognisable image which is forever tied to your business. By creating a distinct, easy-to-recognise brand image, you'll be able to gain a unique place amongst your clientele and community.
Differentiate yourself from other training centres within the same martial art: If there are other training centres that practice the same martial art you teach, it may be difficult to show how you're different. However, within the parameters of your combat sports discipline, there are subtle ways to show how your training style is unique. For example, if you teach Brazilian Jiu Jitsu and there are other clubs in the area that also teach it, you may wish to differentiate yourself by finding different clientele. Let's say, the other BJJ clubs focus on self defence in your area, then you may offer fitness courses besides the Brazilian Jiu Jitsu martial arts classes you teach, as this can allow you to attract new people in.
Choose a distinct brand colour: There are many martial arts mats available in different colours, and you can pick out mats that match your distinct brand.
Conclusion
Just like starting any small business, there are many things that you can do to create a successful martial arts school. From choosing your business location to discovering ways to attract potential customers, it's great to start off on a solid footing. As you go out there and you think about what to include in your gym, just remember to have fun when you're brainstorming and planning for the future. Give yourself time to dream and discover the ways you can make an impact in your community through martial arts.
Author: David Van Kooten